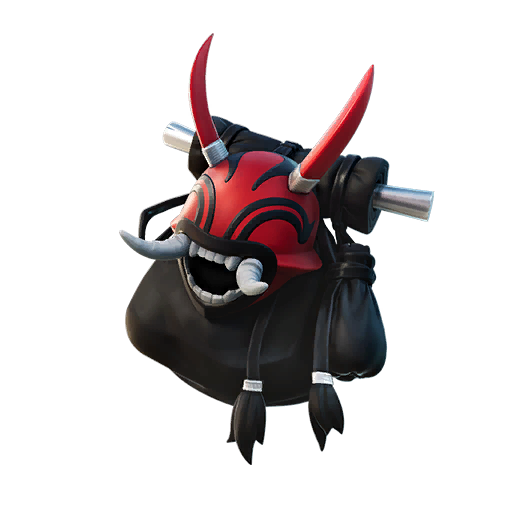 Description: "Protected by the most cheerful cursed oni mask you'll ever meet."
Added: Introduced in Chapter 4, Season 2.
Set: Part of the Nyanjitsu set.
ID: Backpack_TearScar
Build: Tue May 02 2023 12:59:13 GMT+0000 (Coordinated Universal Time)
More: undefined
Showcase Video ID: undefined
Pak: undefined
Released: This item needs to be updated in order to display this information
ETFN ID: 6acc67d7-c9b2-49d4-ab7f-4c273284ec84
Part of the Nyanjitsu set.